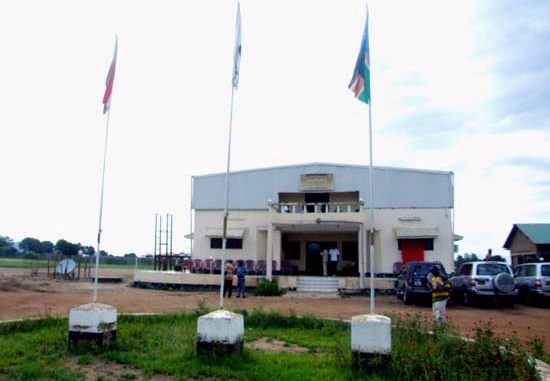 Members of Parliament in Eastern Equatoria State (EES) have been told by their Governor to make use of the Christmas holiday and their 3 month recess to foster peaceful co-existence among communities in conflicts.
These communities include the Madi and Acholi of Magwi County, the Toposa from 3 Counties of Kapoeta East, Kapoeta North & Kapoeta South and the Larim from Budi County as well as between the Budi and Toposa among other conflicting communities in the State.
During the closure, Governor Louis Lobong Lojore decried of the inadequate financial resources allocated to his State while saying that if the diminutive allocation continues, it will affect meeting the citizens' high expectations while urging the National Government of the Republic of South Sudan to increase annual budget to facilitate the smooth service delivery to the State.

He stressed that, "Please and please! … I request you to utilize your time, meet your people, talk to them about the importance of peaceful co-existence, and congratulate them for their new nation of South Sudan."

The house members were reminded to act as representatives of their communities since they were a link between the Government and their constituencies.
"Recess is not a holiday or relaxation but it is a busy time in which you share with your electorates in your respective constituencies, enlighten them of what their Government is doing," the Governor said.

He also told them, "I would also like you to take my sincere greetings and appreciation for the cooperation and support from the entire people of EES have given to this Government. I also request you to convey my Christmas wishes."

He urged the entire people of EES to merrily celebrate Christmas peacefully and use it to advocate for unity and love among all the South Sudanese.