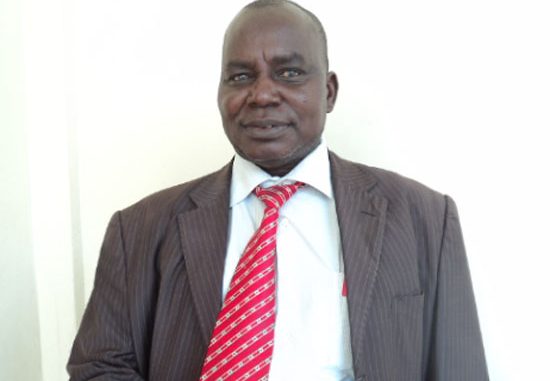 The Ministry of Housing & Public Utilities in Eastern Equatoria State (EES) has notified all plot owners in Torit town to pay annual land tax to the State Government.
The State caretaker Minister, Mr. Mark Akio Ukinbul told Gurtong yesterday after their State council meeting in Torit that, it is an obligation of every plot owner to pay the required fees to the Government so as to enable the Government render better services to them in turn.
In a public notice dated 9th February 2012 from the State Ministry of Housing, signed by the caretaker Housing Minister Mr. Akio which has repeatedly been announced over the State owned radio; 97.5fm, the following taxes need to be paid;
1. Annual land tax: 1st class SSP 150, 2nd class SSP 100 and 3rd & 4th classes charged equally SSP 50
2. Annual land development fees: SSP 10 for all classes
Those who have transferred, sold, bought or leased lands should pay land property ownership transfer tax; an equivalent of 10% the value of the land.
Part of the notice reads, "pursuant to articles 3(6) and 5(7), (15) of provisional order No. 02/2012 on land and public utilities Tax 2011, the Ministry of Housing and Public Utilities" would like to take this privilege of notifying all plot owners, (develop and undeveloped) in Torit Town that they are requested and obliged to pay the above land taxes to the State Government.

Hon. Akio's standing order also dictates that clients shall pay land tax arrears of 2011 and 2012.

The land taxes of 1st and 2nd Classes shall be paid to the State Ministry of Housing and Public Utilities which in turn shall deposit with State Revenue Authorities, the 3rd and 4th class plots shall be paid to Torit County which in turn shall be deposited with the Revenue Authority of EES, the notice clarifies in part.

"The land Taxes covers all plots whether they are developed or undeveloped and paying for land Taxes is an obligation and any client who evades the taxes has committed an offence against the State. Tax evasion for three consecutive years beginning from 2011-2012 will compel the Ministry of Housing and Public Utilities to withdraw the land lease and re-allocate the plot to other clients. So please do not fail to pay the required land taxes in order not to lose" the notice further clarified.
While defending the state Government position on tax payment by the clients, the caretaker minister said all the involved people must respond to the call since they are morally and legally bound to return their taxes for the Government to be able to deliver a variety of services to its citizens which isn't limited to road construction and other social amenities, infrastructure, provision of security, water, health and education and also to enable the Government to respond to any relief emergency and to run several Government activities.