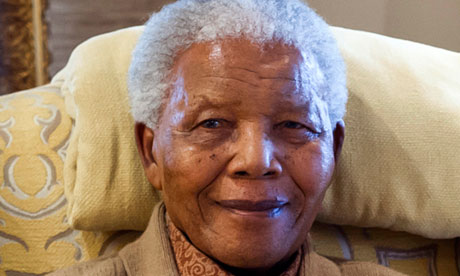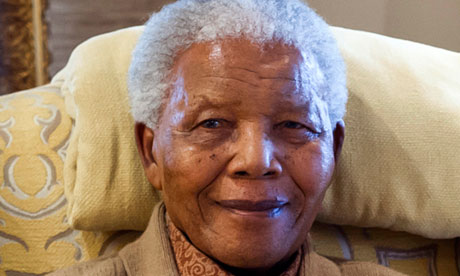 South Africans remain apprehended and worried as Nobel Prize winner Nelson Mandela remains hospitalized. The 94-year-old former African president was rushed to hospital three days ago.

Mandela is known for his extensive welfare programs and remains a global symbol of triumph over adversity. He became the first black anti-apartheid President of South Africa in 1994. The President's office issued a statement of Saturday announcing that Madiba's health condition was serious but stable.

"We wish Madiba a speedy recovery, but I think what is important is that his family must release him," an old friend Andrew Mlangeni, 87, told a newspaper. "You (Madiba) have been coming to the hospital too many times. Quite clearly you are not well and there is a possibility you might not be well again. Once the family releases him, the people of South Africa will follow. We will say thank you, God, you have given us this man, and we will release him too."

Upon hearing about the frail health of their leader, well-wishers from around the world said prayers on the social media.

"Stay strong, Mr Mandela. Heaven isn't ready for you quite yet!" – one of his fans tweeted.

Nobel Prize winner Mandela has been suffering through lung problems ever since he was a political prisoner on Robben Island where he contracted tuberculosis. Mandela served as South Africa's first black president from 1994 to 1999 and is widely regarded as the father of the nation.

US President Barack Obama also sent Mandela his best wishes a few weeks ago.

"When you think of a single individual that embodies the kind of leadership qualities that I think we all aspire to, the first name that comes up is Nelson Mandela. And so we wish him all the very best," he said.