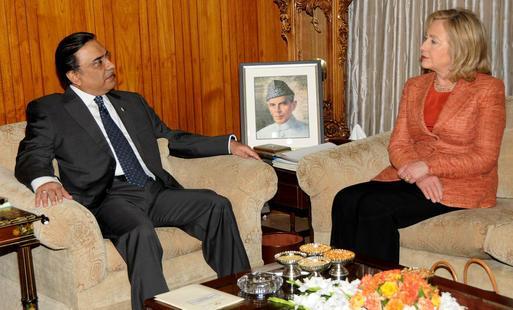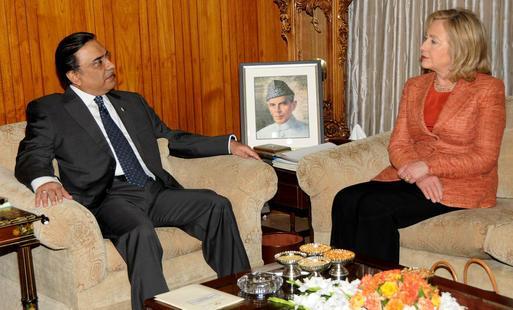 Hillary Clinton the U.S Secretary of State is set to arrive in Islamabad today to get United States currently unpleasant Political relations with Pakistan back on track and ask the Pakistan Government to move forward and take action against militant groups responsible for cross-border attacks into Afghanistan.
After the attack on the U.S embassy in Kabul and the truck bomb blast at a major American military base in Afghanistan the relations between Unites States and Pakistan have been severely strained.
Pakistan's military intelligence was accused by Senior U.S military leaders for being in support of the Haqqani network on both occasions. Pakistani authorities hit back and labeled the charges as irresponsible. The United States since then has maintained that the Haqqani network functions from Pakistan's North Waziristan tribal region along the border with Afghanistan.
Secretary of Defence Leon Panetta had even warned a unilateral action against the Haqqani network and other Pakistan-based armed groups if Pakistan did not take action.
Reacting to the warning by Leon Panetta, Pakistan's Chief of Army Staff General Pervez Kayani said that U.S should concentrate on stabilizing Afghanistan rather than telling Pakistan about actions they need to take.
Another reason for the decline in bilateral ties was Unites States suspension of $800 million in military aid, while doing so the Unites States also attached strict conditions to the future American assistance.
Article Viewed on Oye! Times @ www.oyetimes.com