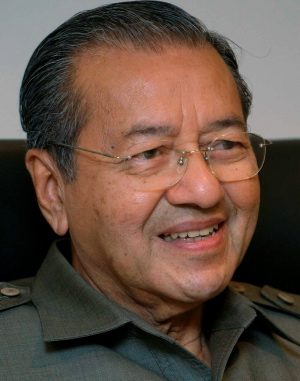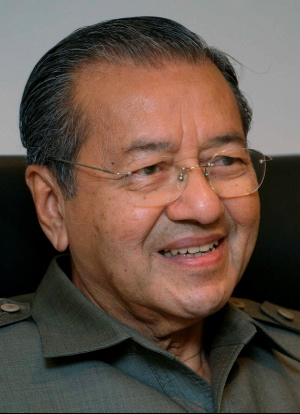 Ex-Prime Minister Dr. Mahathir Mohammad spoke to the media on Friday saying it is very difficult to keep out Israeli products from the market completely because traders always find a way to sell their products.
Dr. Mahathir expressed his opinion on the media in response to the allegation laid on his son, Mukhriz Mahathir who is the deputy minister of International Trade and Industry, on promoting industrial ties amongst Israeli and Malaysian companies when Malaysia has made it very clear that they do not accept the forbidden state of Israel and do not want any association with it.
Mukhriz Mahathir had commented earlier in the week that there is no ban imposed by the Malaysian government on private companies in Malaysia who have counterparts in Israel and are producing products together. He also said that this was not to be confused and inferred as government having any ties with Israel.
His exact statement was, "The existing trading is the operation of the private sectors from both countries and the Malaysian government does not prohibit it."
The opposition availed the chance to highlight the statement and link it to association with Israel. Dr. Mahathir was also questioned why his son was promoting ties with Israel when he claims to not acknowledge the existence of Israel.
Dr. Mahathir responded to the questions raised saying it was impossible to keep out all Israeli products. He further said, "I know some bring things in from Singapore when they are in fact from Israel."
Article viewed on Oye! Times at www.oyetimes.com