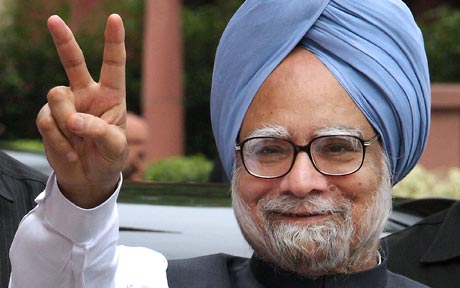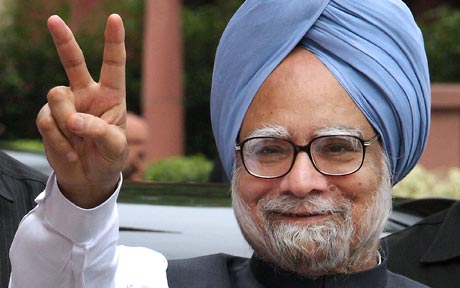 Prime Minister Manmohan Singh said that India must not only grow at 5 percent in the future since it has the capacity of growing at a much higher rate. The PM was speaking at the Cofedration of Indian Industries (CII) on Wednesday where he assured that the government and the industry share equal responsibility in ensuring the rapid growth of Indian economy.

"Growth has slowed to 5 per cent, which is clearly disappointing … We are seeing temporary downturn, partly due to global factors. We can get back to 8 per cent growth rate… We are determined to do everything possible to achieve the fiscal deficit target," PM Manmohan Singh said.

He agreed that the growth rate has been sluggish in the past few years and the government should act swiftly by setting high goals. He urged the authorities to accept that exports will be weak and CAD will be higher than it should be. Manmohan also agreed that India is going through a temporary economic recession, partially due to global factors.

"Corruption is a problem. Bureaucratic inertia is a problem. Managing coalition is not easy. But these problems have not arisen suddenly. They were all there even earlier when the economy was growing at 8 per cent… Government is reviewing FDI policy comprehensively… Decline in private sector investment must be reversed. I am encouraged by progress made by Cabinet Committee on Investment," he added.