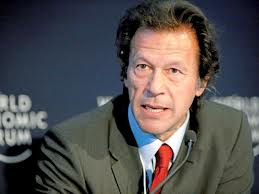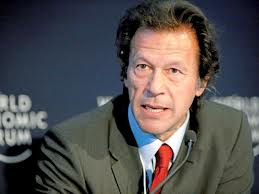 Peace talks between the Pakistani government and the Tehreek-e-Taliban Pakistan (TTP) will likely fail and may result in a military operation that would lead to more violence in the country. This prediction is to by none other than the Pakistan Tehreek-e-Insaf (PTI) Chairman Imran Khan. Imran Khan was one of those politicians who was against violence and was the first to vote for peace talks. In an interview on Friday, Imran was said that the most likely result is that the negotiations will start, there will be about three or four big explosions and terrorist attacks and the negotiations will be soon called off.

'There will be people baying for blood and the operation will start,' the PTI Chairman claimed. Speaking about the US drone campaign, the Khan said that the talks would only be meaningful if USA announces that it plans to end drone strikes in Pakistan. 'If the US stops drone attacks, announces stopping the drone attacks during the talks, it would be a big plus point,' said Imran Khan,'The US doesn't want peace talks here or peace in Pakistan while they are leaving Afghanistan. The thinking is that if they (Taliban) are engaged here, they would not be going across to fight.'

The PTI head further criticised the Pakistani Prime Minister Nawaz Sharif for waiting too long to start the peace talks. 'If I was him, I would lead it myself; it's too important an issue for Pakistan,' stressed Khan. When asked why the TTP asked him to be on their committee, Khan said that the Taliban understand that he is the only politician who can withstand and challenge pressure from America.