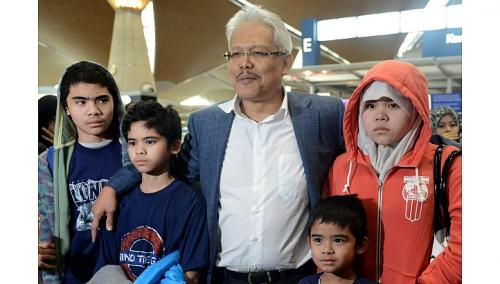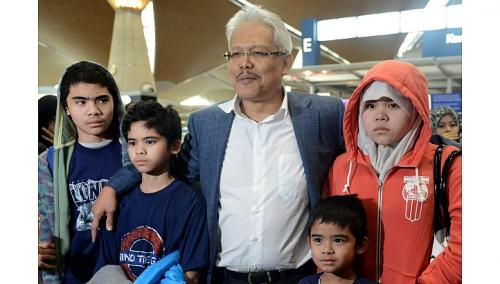 The second day of the Malaysian couple's trial in the Solna District Court began this Thursday. The prosecution presented today a video of an interview of their youngest son, Arif, 7. The video displayed a police officer showing Arif a bag of items brought from the couples house in Malaysia.

Speaking Swedish and using the help of a language interpreter, the officer made Arif identify and point out objects that were used to hit him. Wearing a sweater and jeans, the confused Arif identified two rotans and also a carpet beater that the mother had used to hit him with. He also described the rotan as the 'stick with a knot'. The second video shown by the prosecutor was with their second child, Ammar,12, who was more descriptive than his younger brother. He described two incidents clearly in which he was beaten both his mother and father. The first incident narrated by him included his mother in which she hit him with a hanger when he was listening to loud music in his room whereas the second incident was when he and his 14 year old sister had an argument in their car. The father who was driving the car hit Ammar in the shoulder after hitting his older sister.

The videos were presented by the prosecutor, Anna Arnell, in the court which was presided by the Judge Mattias Moller. The couple has been detained since December 2013 and the children were sent back to Malaysia. They were brought home from Sweden by the Deputy Foreign Minister Datuk Hamzah Zainuddin, last month.