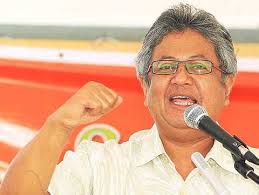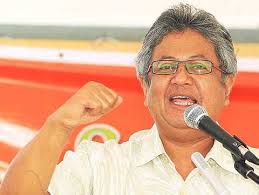 Datuk Zaid Ibrahim declared this Saturday that he is the "best option" available to Kajang, as he is politically independent and won't have to party politics or certain party rules to follow. He said this will allow him to keep a real check-and-balance to the two party power-play in the Selangor legislative assembly. "In whichever way you look at it, I am the best option for Kajang, and this is all possible because I am an independent," said the former minister on his blog.

"When a representative is financially independent, when he need not kow-tow to the bosses of established political parties, when he need not worry about his political rise to power, then he can be a real asset and fighter for the Rakyat," he said. Zaid will be against strong contenders, PKR's leader Datuk Seri Anwar Ibrahim and also MCA's vice-president Datin Paduka Chew Mei Fun in the up-coming Kajang by-elections. He said the both the contenders will have to follow guidelines and rules imposed on them from their parties. "If for example the political stability in Selangor is put at risk by Anwar coming into the Kajang by-election, then who else will stand up to him and explain these issues to Pakatan supporters?" he asked.

He also expressed the speculation that Anwar may try to replace Tan Sri Khalid Ibrahim as the next Selangor mentri besar, emphasizing that if he does get elected, the Kajang voters can't be assured that he will stop wanting for greater power. "If for example Tan Sri Khalid Ibrahim remains in power as MB and yet there are legitimate concerns about his policies not reaching the Rakyat, as claimed by Anwar, then I will try to persuade Khalid to change his policies," said Zaid.