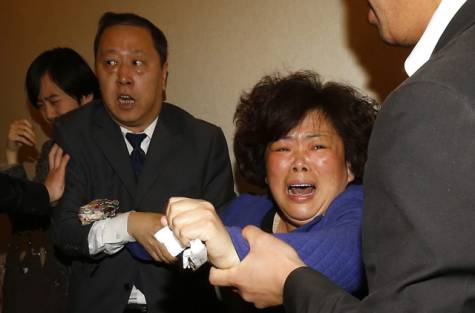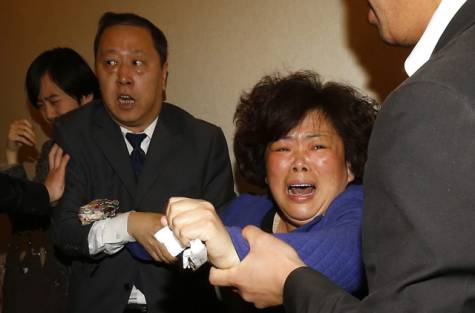 The Malaysian Prime Minister Najib Razak conducted an emergency press conference today and informed that a new satellite analysis showed that the last location of Malaysian Airlines Flight MH370 was in a remote location far from any possible landing sites. Razak announced this Monday that the plane that had disappeared over two weeks ago crashed in the southern Indian Ocean. The new satellite analysis from Britain had shown that the Flight MH370, with 239 people on board, was last seen in the middle of the Indian Ocean west of Perth, Australia, said Razak in a statement.

"This is a remote location, far from any possible landing sites," Najib said. "It is, therefore, with deep sadness and regret that I must inform you that, according to this new data, Flight MH370 ended in the southern Indian Ocean."Najib further added that the families of those on board had been informed of the developments. Malaysian Airlines sent the following message to the relatives of people on flight, ""Malaysia Airlines deeply regrets that we have to assume beyond any reasonable doubt that MH370 has been lost and that none of those on board survived."

The objects, described as a "grey or green circular object" and an "orange rectangular object", were spotted this Monday afternoon, said the Australian Prime Minister Tony Abbott, adding that three other planes were also en route to that area. Attention and resources in the search for the Boeing 777 had shifted from an initial focus north of the Equator to an increasingly narrowed stretch of rough sea in the southern Indian Ocean, thousands of miles from the original flight path.