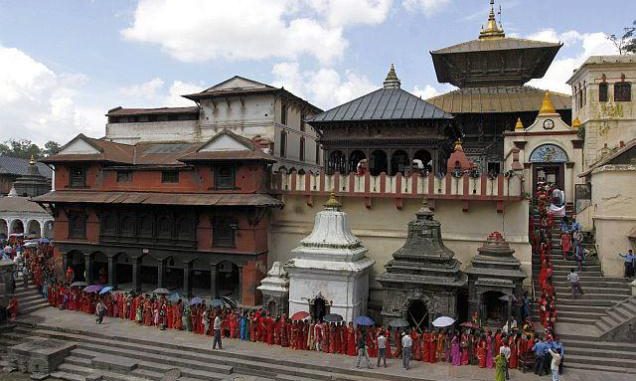 This Monday morning the Indian Prime Minister , Narendra Modi, visited the Pashupatinath temple in Kathmandu, Nepal. He made this visit on the last day of his two day trip to Nepal. The Pashupatinath temple is considered the most sacred Lord Shiva shrine for the Hindus in Nepal.

The Prime Minister yesterday had made a speech in the Nepal parliament and won the hearts of the nation. This Monday he decided to touch the religious chords of the community and thus made a visit to the Pashupatinath temple. He stayed there for forty five minutes and performed a special prayer. "He took part in a special 'puja' which was conducted by Ganesh Bhatta, the Indian head priest of the temple, and lasted for 35 minutes," said Govinda Tandon, the member secretary of Pashupati Area Development Trust. Apart from that, the Indian Prime Minister also made an offering of about 2500 kilos of sandalwood at the temple. Almost half kilo of sandalwood is used to make a paste that is daily used on the Shiva 'linga' at the temple.

Due to the high price of sandalwood, the authorities of Nepal had asked India to provide the commodity. The sandalwood given by the prime minister was worth several crore rupees and is expected to last for about the next 12 to 15 years. Since it was a Monday on the auspicious month of Shrawan according to Hinduism, thousands of devotees were at the temple, which was decorated with flowers to welcome the Prime Minister.