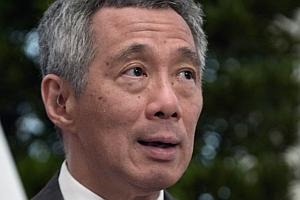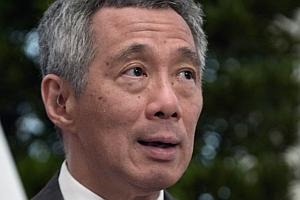 The Singapore Prime Minister Lee Hsien Loong this Sunday revealed that at the National Day Rally, he will be ensuring the old Singaporeans peace of mind in their old age and will bringing opportunities for the young to be able to pursue their dreams.

Mr Lee made this revelation at the Teck Ghee National Day Celebration Dinner that was celebrated this 3rd August, Sunday evening. He informed, "I will be talking about how we can help Singaporeans make sure that they have enough in their old age, how we can create more opportunities for Singaporeans to pursue their dreams and how we can create a better living environment for all of us. And build a better, brighter future for ourselves and our children." Mr Lee further announced the details of the improvements that will be done in his ward. Eight blocks, Blk 330 to 337, in Ang Mo Kio Avenue 1 have been selected for the Home Improvement Programme , which will help flat owners deal with the common maintenance problems related to ageing flats. Mr Lee said polling for the programme will be in a year's time and will benefit about 1,200 homes.

Over 2,500 residents attended the national day dinner in Teck Ghee according to Channel News Asia. They were also treated to a variety of multi-cultural performances by various grassroots organisations, schools and community partners. There was also a tribute to the pioneer generation with Teck Ghee residents performing a Mambo dance.