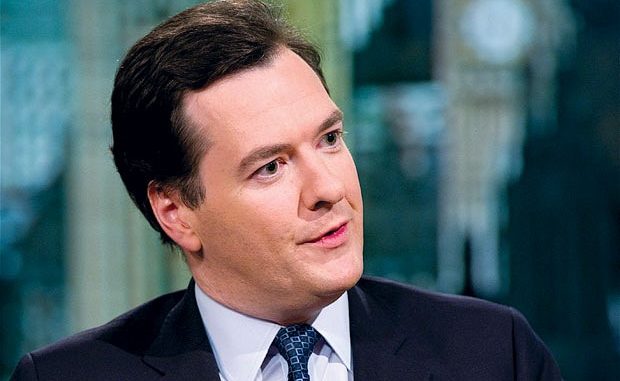 Britain, for the very first time, has disapproved and voted against the endorsement to EU accounts for 2010, as severe mismanagement have been found in the bloc's spending.
Sweden and Netherlands have also stopped the endorsement for the same reason.
The chancellor, George Osborne has yesterday showed anger over the several irregularities in the European funds at a time when the EU was taking new powers to set down the law on national budgets and eurozone austerity.
Mr. Osborne has made a joint statement with Dutch and Swedish finance ministers and said, "In these challenging times, member states should uphold the same high standards for the EU budget as they would for national budgets."
"We should remember that national taxpayers stand behind the EU budget, and that's why we are calling for important and urgent improvements to the quality of EU financial management."
The finance ministers of the three countries have referred to a report by the European Court of Auditors (ECA) on the EU's 2010 accounts that detected the error rate in spending across the board had climbed up to 3.7% that year, up from 3.2% a year earlier; well above the 2 percent level needed for a "positive statement of assurance". The findings from ECA report have also indicated the error rate of spending on cohesion, energy and transport policy jumping to 7.7%.
The audit revealed that £3.9 billion amount had been spent against EU rules including "breaches of public procurement rules, ineligible or incorrect calculation of costs claimed to EU co-financed projects or over-declaration of land by farmers".
The auditors have made s conclusion, "The control systems tested across the EU budget were still only partially effective in ensuring the regularity of payments."
Treasury minister, Chloe Smith has insisted in her speech with the British parliament that EU should bear in mind that "national taxpayers stand behind" its budget. She has warned, "Any suggestion of waste in the EU budget damages the standing of the EU institutions and of the EU as a whole."
Smith has stated that EU was "very evidently lacking" the will to economize, alleging it intended saving "much less than one thousandth of its €3.3 billion (£2.8 billion) budget". She has also cleared that there will no pay increase for EU staff.
According to the statements put forward by ministers, in case of finding any serious irregularities among member states, payments of cohesion and regional aid funds should be suspended more frequently.
The budgetary control committee of the European Parliament is scheduled to have debate over its standing on the 2010 accounts next Tuesday, while a vote on its discharge report is expected around end of the March.
Article viewed on Oye! Times at www.oyetimes.com.