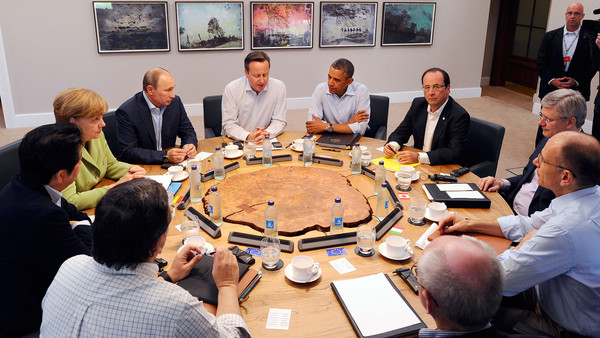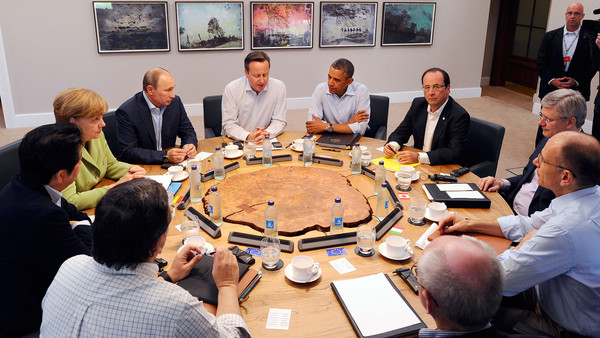 World leaders gathered at the G8 summit in Northern Ireland seemed to be getting closer in arriving at a common stance on Syria crisis besides the disagreements regarding the calls for the removal of President Bashar al-Assad due to Russian objections.
The Russian president, Vladimir Putin will back a communiqué that is to publish on Tuesday afternoon highlighting a peaceful settlement to the crisis. However, he has so far rejected the idea of putting any pressure on Mr. Assad to step aside in order to close the civil war that has claimed 93,000 lives and created 1.6 million refugees.
But the Russian president has agreed to pressurize the Assad regime to play its full part in a peace conference in Geneva designed to ease the Syrian president's grip on power.
The other G8 leaders will put pressure on rebels who previously declined to sit down with the regime.
U.K. Prime minister David Cameron along with the support of U.S. President Barack Obama and the French president, François Hollande – wanted to agree a five-point G8 plan for Syria, including making preparations for a transition of power.
The proposed plan will include a statement that the G8 would prepare for day one of a new government immediately and that the new transitional government would have executive power over the army and police.
A summit communiqué on Tuesday was settled to deliver: "We remain committed to achieving a political solution to the crisis based on a vision for a united, inclusive and democratic Syria."
Article viewed on Oye! Times at www.oyetimes.com.