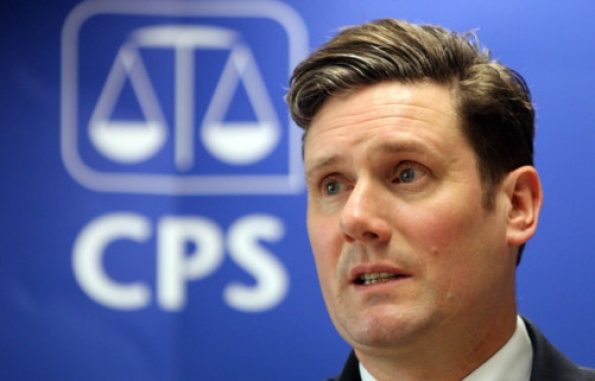 Britain's director of public prosecutions has told under new guidelines published on Monday that people who defraud the benefits system in England and Wales will face an increased prison term of up to 10 years.
Keir Starmer QC has cautioned that a "tough stance" should be introduced against benefit and tax credit fraudsters who he said cost Britain around 1.9 billion pounds a year as he set out new guidelines for the Crown Prosecution Service (CPS).
The culprits could now be charged under the Fraud Act, which carries a heavy penalty of maximum 10 years' jail sentence, rather than the social security legislation used during the past which carries a maximum sentence of seven-years in jail.
The CPS has said that the current rules under which the benefit cheating cases of amounts less than £20,000 are automatically dealt with in the magistrates court, where the maximum sentence is 12 months, will also be abolished.
Mr. Starmer has said: "It is a myth that 'getting one over on the system' is a victimless crime: the truth is we all pay the price."
"But it's not only taxpayers that suffer. Benefits exist to protect and support the most vulnerable people in our society and whenever the system is defrauded, it's also taking money away from those with a genuine need.
"The guidance for prosecutors is clear that if the evidence demonstrates an element of dishonesty, rather than just knowledge of a fraud, the appropriate charges should be used."
Under the new guidelines, prosecutors in England and Wales will be guided to seek tough penalties in cases with aggravating features such as multiple offences, abuse of position or substantial loss to public funds.
The Prime minister David Cameron's official spokesperson has backed the move and said: "Benefit fraud is very serious. It's wrong and that's why the Prime Minister warmly welcomes this announcement."
Last year, the CPS dealt with more than 8,600 prosecutions in benefit and tax credit cases and has completed over 4,000 in the first five months of current year.
The current conviction rate is estimated to 89.7 percent.
Article viewed on Oye! Times at www.oyetimes.com.