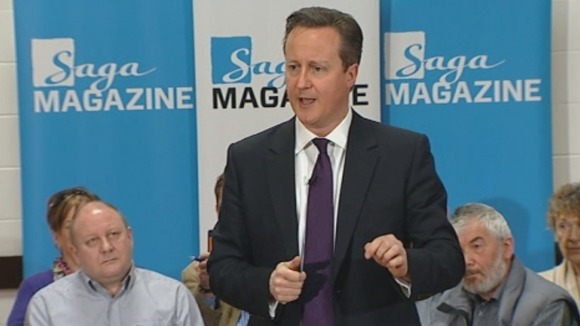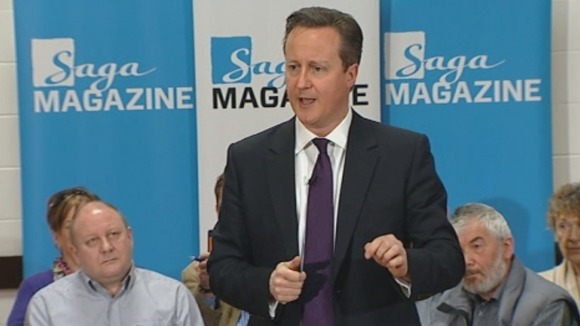 Prime Minister David Cameron has hailed coalition government's savings revolution in the form of radical pensions shake-up which will immediately benefit up to 400,000 individuals.
Mr Cameron has told while addressing in an event in Peacehaven, near Brighton, East Sussex, on Monday that allowing people to use their pensions funds with autonomy is "the right thing to do" and that it is "the right time to do it".
The Prime minister has said he does not believe people are "fundamentally irresponsible" or that they will spend all the money they draw down from their pension.
Mr Cameron has further told that not giving benefits, such as winter fuel allowances, bus passes and cold weather payments, to top-rate taxpayers would save only "a tiny amount". And cutting the benefits would also "introduce another complexity into the system".
He has told the Brighton audience: "We will set our policy for the next Parliament at the next election. I don't want to pre-judge that.
"But the only thing I would say is that people think you save lots of money by not giving these benefits to upper-rate, top-rate taxpayers.
"You save a tiny amount of money and you always introduce another complexity into the system. We made our promises for this Parliament, we kept our promises, I'm proud of that."
London Mayor Boris Johnson has greeted the fresh policy as "Thatcherite" – but also pointed out the risk related to a housing market boom by saying "huge numbers" of people would now sink their retirement savings into property.
The Labour party have also supported the pensions overhaul. However they have set out three criteria under which they back it; that people will get adequate advice; that the policy will help lower and middle income taxpayers; and that there will not be an inordinate cost to the Exchequer.
The new reforms introduced by the Chancellor George Osborne last week say that after retirement, people will no longer require to buy one, annuity and can make their choice to take the whole savings amount and put it into another savings product that (one hopes) would lead to better returns.
Article viewed on Oye! Times at www.oyetimes.com.