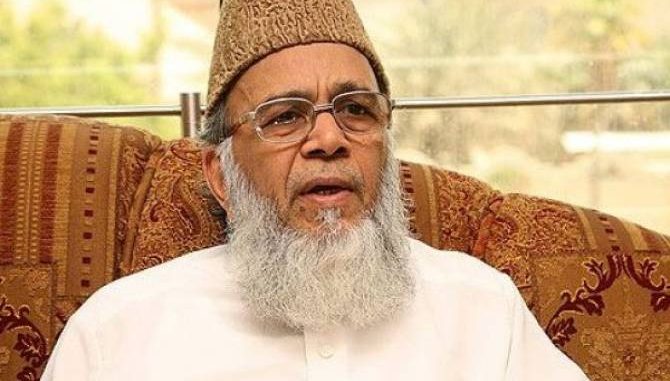 The Jamaat-e-Islami (JI) chief Munawar Hasan this Sunday requested Prime Minister Nawaz Sharif to move towards Shariah. He added that being a Muslim country Pakistan needs to act on Shariah but it should be in accordance with the Quran and Sunnah. He said that the Talibans are part of Pakistan and so 'our brothers' but Shariah is something that should be accepted by people and cannot be enforced at gunpoint.

He further added that the military operations against the Taliban are clearly not a solution to this wave of terrorism. He expressed his opinion holding dialogue is the only way for the restoration of peace in the country.He was addressing the Tahafuz-e-Pakistan Convention, organised by the JI at the Nishtar Park on Sunday. He said the dialogue process should be continued since it was the real solution to curb terrorism. "I have differences with the Taliban regarding imposition of Sharia by use of force," Hasan said while addressing a large gathering on the occasion of Pakistan Day in Karachi this Sunday. "Gun can neither restore peace nor Sharia. We want Sharia which is in accordance with Quran and Sunnah,"

"We are making efforts to defeat the scourge of terrorism," he said, warning increase in military operations would cost thousands of lives. "Operation continues in FATA since many years. Has it yielded any result?" He asked. The JI chief quoted the Taliban saying that they would themselves confront groups, which were opposing peace talks. He also expressed the fact that some countries are trying to destroy the peace talks. He also alleged that India wanted to turn the whole country into Thar while Prime Minister Nawaz Sharif was trying to take steps towards friendship.