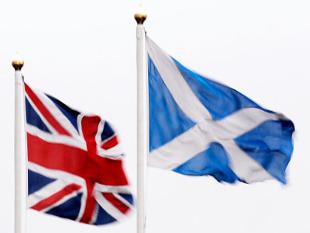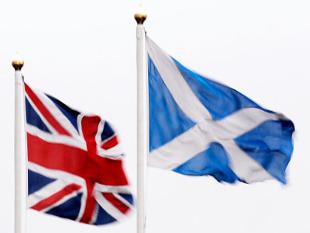 British parliamentary committee on Monday has ruled out any possibility of currency union between an independent Scotland and the rest of the United Kingdom after referendum.
Chairman of the Scottish Affairs Committee Ian Davidson has rejected Scottish First Minister Alex Salmond's plan at the House of Commons, that Scotland in case of choosing to get independent will enter a formal deal to continue using the pound.
While asking Mr Salmond to come up with a 'plan B', the Labour MP has said: "The Scottish Government tries to give the impression that a currency union is still a possibility. It is not. This parrot is dead."
Westminster MPs committee has told: "The committee also believes that such clarity is necessary: not only because a joint currency would be against the best interests of both the continuing United Kingdom and a separate Scotland, but also because the people of Scotland deserve to know before the referendum what the true consequence of their vote might be."
Chancellor of Exchequer George Osborne has also suggested to stop the Scottish banks from printing sterling banknotes and Scots would need to hold on to pounds that crossed the border if the country continued to use sterling after declaring independence.
The Scottish National Party (SNP) have shown the willingness to share the pound with the U.K., keeping the Bank of England, and has repeatedly argued that it would be possible to reach an agreement over currency for an independent Scotland and Britain.
The committee report has however suggested that Scotland could have to use the pound without the UK's permission in a system called "sterlingisation". Under that system the newly-independent country would not be able to use the Bank of England as its central bank.
The report has added: "While sterlingisation is therefore not a credible option, it appears to be the Scottish government's current 'plan B'."
But a spokesman for Mr Salmond has dismissed the findings of the report and said: "The pound is as much Scotland's as it is England, Wales and Northern Ireland's.
"The fact a group of anti-independence Westminster MPs feel the need to issue a lame report like this shows just how vulnerable the No campaign has become on this issue."
The committee report has concluded that Scotland in case of independence could theoretically join the euro if it quickly becomes European Union member.
Article viewed on Oye! Times at www.oyetimes.com.