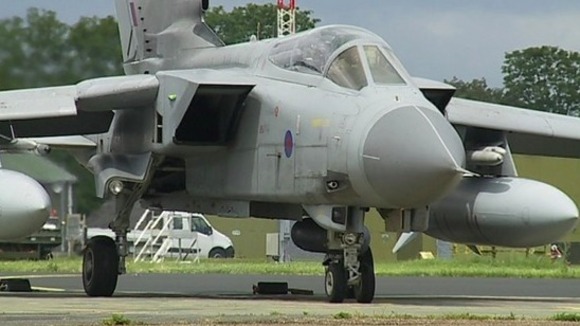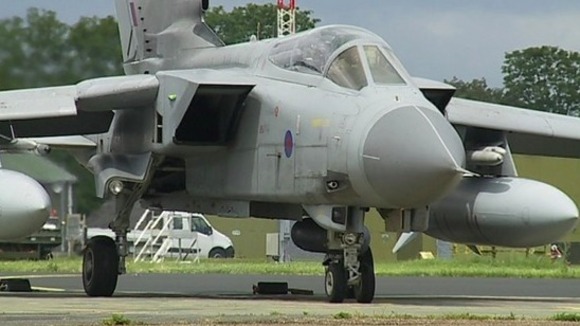 Britain is sending RAF Tornado fighter jets to northern Iraq for possible help in the aid operation in northern Iraq, to ease the suffering of tens of thousands of refugees fleeing Islamic extremists.
Meanwhile, ministers of British parliament are resisting the calls for the U.K. to take broader military action in Iraq.
Recently employed Foreign Secretary, Philip Hammond has ruled out Britain's combat role in crisis as he said: "We don't envisage a combat role at this time.
"We are talking about a humanitarian intervention."
Prime Minister David Cameron is also resisting the mounted pressure to recall Parliament to debate a military role in the Iraq crisis.
During the past several months, Islamic State (IS) fighters have seized territory across Iraq and Syria with continuing reports of the slaughter of Iraqi religious minority groups.
The individuals reported to be targeted by fighters are Christians and Yazidis in northern Iraq, where thousands of Yazidi civilians are trapped in the Sinjar mountains.
Downing Street d has stated that to help and rescue the trapped civilians was its "immediate priority".
The spokesperson has said: "We have decided to pre-position a small number of Tornados in the region so that they could, if required, use their excellent surveillance capability to gather better situational awareness to help with humanitarian effort."
A spokeswoman has told that Mr Cameron, who is currently on family holidays in Portugal, remains "very much engaged" with decision-making on Iraq.
She has said: "Our focus is very much on the humanitarian effort at the moment. As such, recall is not on the cards."
Article viewed on Oye! Times at www.oyetimes.com.