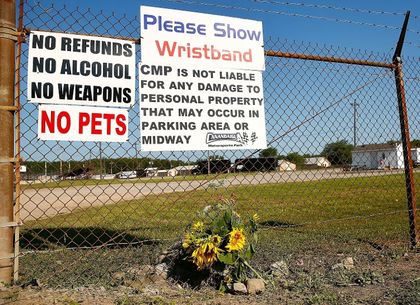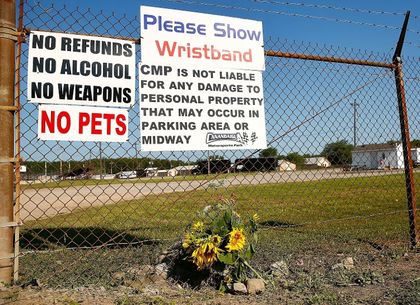 Ontario County Sheriff Phil Povero has confirmed that an autopsy is scheduled to be performed on Monday on the body of 20-year-old sprint car driver, Kevin Ward Jr., who was killed over the weekend after being struck on a New York race track by NASCAR champion, Tony Stewart. Additionally, Povero confirmed that the investigators have finished reconstructing the crash that led to Ward's death at Canandaigua Motorsports Park in upstate New York.

In his remarks, Povero stated that "the investigators are conducting interviews" and "they're completing some of the forensic work. We're moving forward as expeditiously and efficiently as possible." Friends, family and fans held a small memorial of daisies and sunflowers on Monday to honor Ward at the 61-year-old dirt track. 66-year-old race fan from nearby Manchester, Jim Natoli, was encircled by reporters when he stopped to pay his respects. He stated that "it's very safe track" and "they have races here every week. It's a terrible tragedy." According to his website, Ward began racing go karts at age 4.

During the race, Ward bumped his car and stopped after hitting the outside wall due to a clash with Stewart, a three-time NASCAR champion, on Saturday night. While the caution flag was up, Ward apparently got out of his vehicle and attempted to confront Stewart, who continued to drive around the track. Tragically, while Ward was angrily pointing at Stewart on the next lap, his car wobbled mildly and fatally struck Ward on the track. Currently, no charges have been filed against 43-year-old multimillionaire NASCAR driver and owner, Stewart.