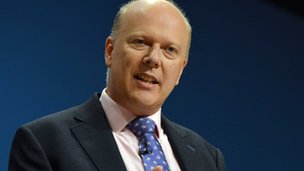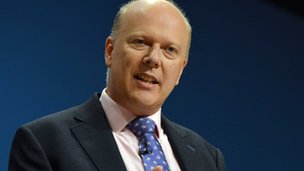 Prime Minister David Cameron's Conservative Party have proposed its pre-election plans on Friday that Britain will leave the European Court of Human Rights (ECHR) and will scrap the Human Rights Act unless the Westminster parliament will be allowed to have the final say over rulings made in Strasbourg.
The Tory leader, who is aiming to win voters before the general election 2015, has said rulings by the European rights court had prevented Britain deporting suspected militants.
Mr Cameron has also criticised the court for insisting on human rights on the battlefields of Afghanistan and upholding the rights of prisoners to vote.
The Prime minister had said earlier this week in his party conference: "We do not require instruction on this from judges in Strasbourg."
Justice Secretary Chris Grayling has also announced if the Conservatives win 2015 general election, the party has promised to ensure that ministers and U.K. judges would no longer have to fully comply with rulings made by the ECHR, and it could leave the European convention of human rights.
According to the fresh proposals, the use of the Human Rights Act would only apply to the "most serious cases" and will no longer be applicable in petty decisions.
People who fail to fulfil their responsibilities towards society would become unable to claim qualified rights in their defence in a British court. The Tory party have indicated that the new plans would apply "common sense" rulings and stop foreign suspected criminals from using the Human Rights Act to fend off deportation. For example, the deportation of radical Muslim cleric Abu Qatada to Jordan was heavily delayed at a cost of millions of pounds to the taxpayers due to the ECHR rulings.
A former ECHR judge, Sir Nicolas Bratza has told that apart from the proposals not making "much sense", they would put the U.K. parliament in breach of international law.
Labour's Shadow Justice Secretary Sadiq Khan has also criticised the Tory proposals over scrapping the Human Rights Act as it would put "Britain in the same bracket as Belarus, Europe's last remaining dictatorship" while accusing Mr Cameron of "pandering to UKIP" instead of considering the options which support the best interests of the people of Britain.
Article viewed on Oye! Times at www.oyetimes.com.