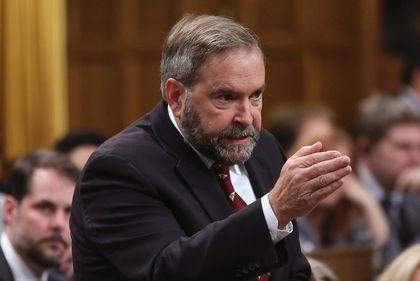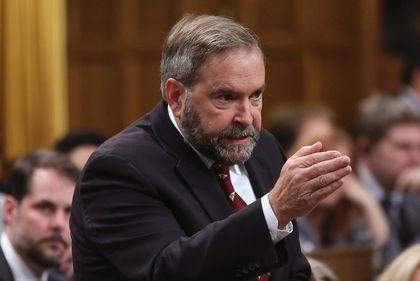 NDP Leader Thomas Mulcair has recently mentioned in a statement that the Conservatives are hurting the country's economy by making the Europeans and Americans unhappy with Canada's environmental record. During an election-style speech to delegates at a green energy forum in Ottawa on Friday, Mulcair promised that if elected prime minister, he will strive to make Canada "begin working with the world and not against the planet."

According to Mulcair, Canada is at risk of losing access to international markets like Europe due to the ongoing international perception that the Conservatives have created regarding Canadians not properly managing natural resources. These remarks were also a veiled criticism of the European Union's recent threats to label Alberta's oilsands as "dirty," which might eventually lead to limiting Canada's exports. Although the Europeans have since retreated on those threats, it is no secret that several European politicians are still not happy with Stephen Harper's environmental policies.

In addition to that, NDP House leader Peter Julian also highlighted that the U.S. President Barack Obama has mentioned that Canada "is not playing the role it needs to play" with regards to ensuring the environment is adequately protected. Furthermore, Mulcair vowed to impose carbon tax and change Canada's Charter of Rights Freedoms to include the right to a clean environment and clean drinking water. Meanwhile, it was also promised that an NDP government would settle outstanding treaty disputes with First Nations communities and create a "nation-to-nation" dialogue with aboriginal groups on any future energy development.