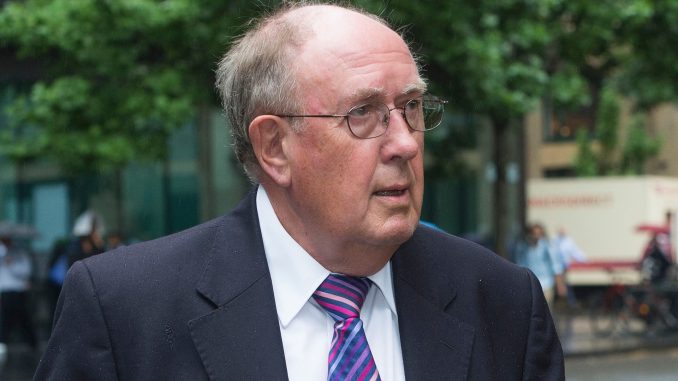 This article was last updated on April 16, 2022

A former UKIP MEP, 79-year-old Ashley Mote, has been jailed for five years for cheating almost £500,000 in European parliament expenses. According to the court, Mote submitted bogus claims for his parliamentary allowance and used the falsely acquired money to fund court battles in the UK where he was being prosecuted for a previous benefits fraud.
The court ruled that the dirty politician dishonestly bagged almost €355,000 and £184,000 of allowances that he was not entitled to. Mote, of Binsted, Hampshire, was sentenced to five years' imprisonment at Southwark crown court on Monday. In the statement issued by Justice Stuart Smith, it was stressed that Mote had lied, protested, lied and lied again during his trial. The statement alleged that "your greed and dishonesty were matched only by your hypocrisy because while this was going on you carried out a high-profile campaign condemning corruption and the improper use of public money in the very institution from which you were leeching it."
Justice Smith stressed that "you knew perfectly well what the rules were for the claiming of expenses and you also knew perfectly well that what you were doing had nothing to do with funding whistleblowers and everything to do with funding your bridging loan, your mortgage, your legal expenses that were unrelated to your role as an MEP." He added that "you abused your position of trust as an elected representative and you abused the trust that the European parliament placed in you, consistently making false statements in the knowledge that the institutions trusted their MEPs to be reliable and honest."
You can publish this article on your website as long as you provide a link back to this page.