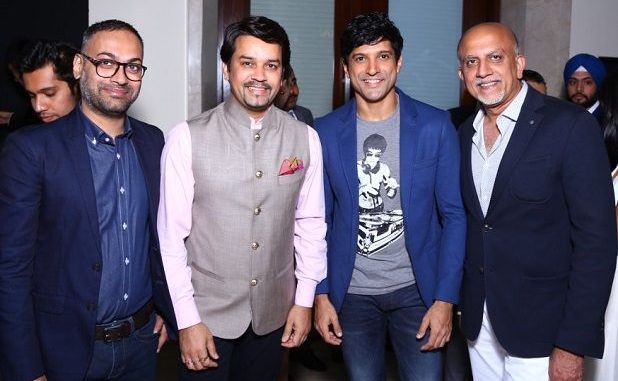 You can publish this article on your website as long as you provide a link back to this page.
This article was last updated on April 16, 2022

Farhan Akhtar, recently listed in India's Top 50 influential Men under 40.
Farhan interacted with all 50 Men listed as the most influential under 40 and was amazed to hear what interested them.
All the Men complimented Farhan for his contribution to the Entertainment industry and confessed to being Fan's of Excel Entertainment's work.
They congratulated Farhan for his latest release and also expressed curiosity for his future venture, Bangistan.
Bangistan is Farhan's upcoming Comedy film under his banner name, Excel Entertainment.
The film starring Riteish Deshmukh, Pulkit Samrat and Jacqueline is a light hearted film giving out a social message, combining entertainment and human interest.
Farhan was delighted to have learnt the curiosity the film's glimpses have created amidst the masses.
India's most influential Men left Farhan feeling immensely happy as his work was not only appreciated by all but also looked forward to as Bangistan releases on July 31st 2015.