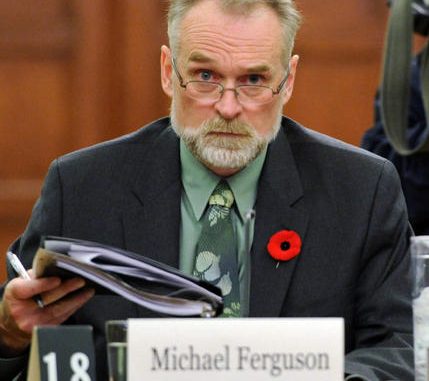 Bob Rae along with a number of Liberal MPs discarded a Commons vote that favored Michael Ferguson as Canada's new Auditor-General.
As Conservatives and NDP MPs faced each other in the House, a furious Interim Liberal Leader called the decision as an "abuse" and "illegitimate." Regardless of the rejection from Liberals, the resolution passed by a vote of 153 to 94.
"We will not sanction or legitimize this process by a parliamentary vote. … This process is that wrong and that bad," Mr. Rae said in the Commons foyer, surrounded by his MPs.
"It is not a normal vote. … It strikes at the heart of the Canadian identity. Officers of the Parliament of Canada should be able to function in both official languages. That is the view of the Liberal Party."
Moreover, NDP MP Yvon Godin requested Mr. Ferguson to "rethink" about the new position since he will have to stay unbiased to all parties in the House.
Rae also blamed Canada's government of "unilaterally" and "in our view, illegally" changing the set of laws in mid-stream. He said an Auditor-General must be bilingual as per the job description.
He said: "It's not about Mr. Ferguson. It's about the government. It's about Mr. Harper. It's about Mr. Clement. It's about the fundamental process involved. There is clearly no rule that this government … is not going to break if it finds it convenient to break."
Article viewed on Oye! Times @ www.oyetimes.com