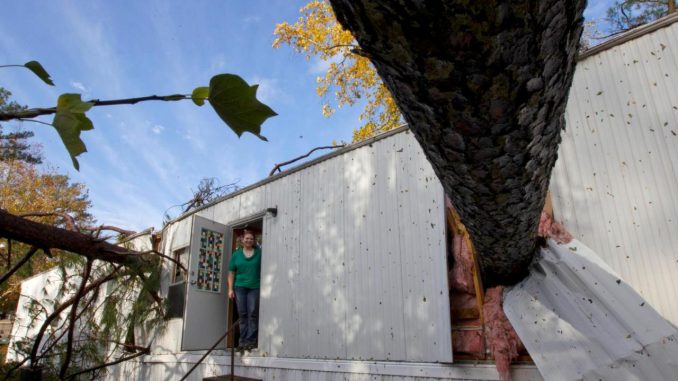 Survivors told of cowering in closets or running for a sturdy bathroom a day after a tornado-spawning storm system passed through the Southeast, flattening homes and killing at least six people in three states.
Across the region, dozens more were injured, scores of buildings were damaged and thousands were without power. Meteorologists confirmed Thursday that tornadoes had struck Louisiana and Alabama a day earlier and twisters were suspected in Mississippi, Georgia and the Carolinas.
"It looked like the 'Wizard of Oz,'" Henry Taylor said, describing a funnel cloud outside his home near Rock Hill. "It was surreal, and for a moment, a split second, you say to yourself 'This ain't real,' then reality sets in, and you know it is."
The 50-year-old Taylor said he and his wife sought refuge in a closet as the storm roared. Part of his roof was torn off, windows were blown out and trees had been snapped in two. But he and his wife escaped injury.
"I held my wife closely in the closet and I prayed. I said, 'Oh my God, this is it. I'm going to be buried in the debris. We're going to die,'" Taylor said Thursday, wiping back tears.
Article Viewed on Oye! Times @ www.oyetimes.com