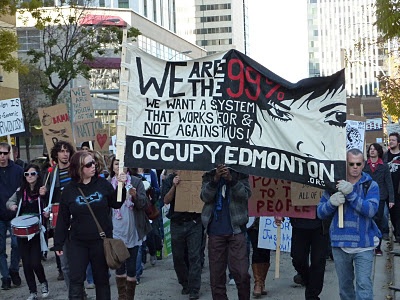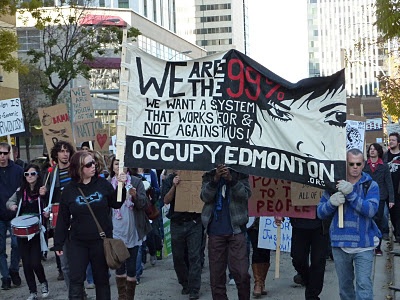 As Canada's Occupy movement is in its declining phase, Occupiers of Edmonton were evicted from the Melcor Park early Friday. Police also cleaned up camps in Montreal and Toronto.
However, Occupy Edmonton protesters sound firm and promise to return very soon. Bill Thomas, an Occupy Edmonton spokesperson, said protesters are meeting up on Friday evening to discuss the preparations on camping at a different site.
During the eviction process, 40 police officers emptied the camps at Melcor Park, where three people were taken into police custody for charges of trespassing.
According to another spokesperson of Occupy Edmonton, Amie Bursey, activists made a community over their 42-day occupation and pushed for changes that will work for and not against the 99 per cent of the population.
"I hope one day we have a system that listens and supports those peacefully pushing for change rather than criminalizing and silencing them. Today Edmonton lost something very special," Bursey said.
The Occupy movement started in September when protesters started gathering on Wall Street, enthused by the Canadian anti-corporate publication Adbusters.
The movement swiftly extended to a large scale driving protesters of all ages, political stripes and backgrounds to camping out at Zucotti Park in New York, which became a base camp of sorts for the movement.
Article viewed on Oye! Times @ www.oyetimes.com