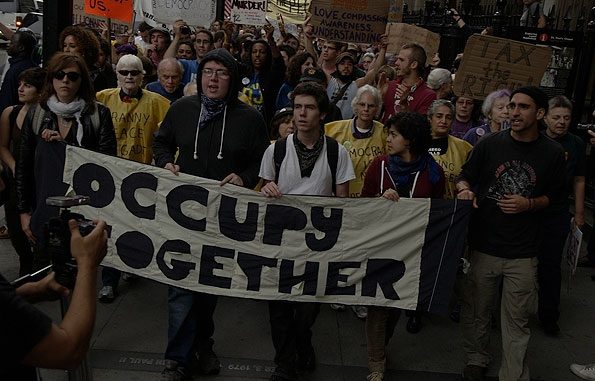 Occupy demonstration that started almost six weeks ago came to a halt in a single morning when authorities took charge and emptied Canada's Occupy camps.
Following the trend in Vancouver and Toronto, a widespread camp in Montreal and the one in Edmonton were cleaned out Friday morning.
In Montreal, a number of protesters panicked by the upcoming eviction gathered their belongings earlier this week and others left after the mayor's orders. Sixteen people were arrested briefly by Montreal police during a quiet demonstration. Several had barricaded themselves inside the camp's kitchen tent, refusing to leave.
In Edmonton, three activists were arrested for trespassing as police advanced to clear the camps at a downtown city park owned by the Melcor development firm. Officers gathered at the Jasper Avenue site early at 4 a.m. to put into effect an eviction notice.
Occupier Bill Thomas was among the three men arrested at the park.
He said: "I told them that I refused to leave. I was then taken out of the tent and read my rights by an officer, then read a statement by a Melcor rep about trespassing on property. I was then put in handcuffs and led to a van where I was left for 20 minutes."
Article viewed on Oye! Times @ www.oyetimes.com