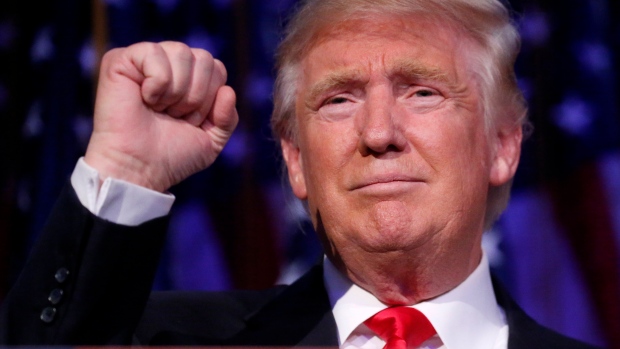 Update: President Trump tweeted out to clarify his remarks, letting us know that he meant to reference Sweden's immigration policies.
My statement as to what's happening in Sweden was in reference to a story that was broadcast on @FoxNews concerning immigrants & Sweden.
— Donald J. Trump (@realDonaldTrump) February 19, 2017
The Swedish Embassy in America tweeted him back, to let him know they'd love to have a chat rather than letting him gain an understanding of their policies from cable TV news.
We look forward to informing the US administration about Swedish immigration and integration policies. https://t.co/x5G3euOWRh
— Embassy of Sweden US (@SwedeninUSA) February 19, 2017
This story was originally published on February 20, 2017.
Donald Trump is worried about the trouble that's happening in Sweden. Unfortunately for the POTUS, Sweden has no idea what he's talking about. Now, Twitter is dragging the former Celebrity Apprentice host for his very own "Bowling Green Massacre."
During a rally on Saturday, Trump spoke to the crowd about issues surrounding immigration and refugees. He stated that countries who received refugees were now victims of terrorist attacks, and used the plight of these countries as evidence that America must continue to tighten its immigration policy. While the politician did list countries like France and Belgium, which did see terrorist attacks recently, it was his comment about Sweden that left everyone scratching their heads. He told the crowd:
"We've got to keep our country safe. You look at what's happening in Germany. You look at what's happening last night in Sweden. Sweden, who would believe this?"
Apparently no one — because seemingly nothing happened in Sweden. People were so confused over Trump's comments that they decided to create their own "alternative facts" about whatever the heck that Swedish incident was.
Conway and Trump invent "Bowling Green Massacre" and "Swedish Incident". Sorry, but if this was Obama's staff y'all would want him impeached
— Josh Grenninger (@JJGRENNIE87) February 19, 2017
"Look at what 's happening in Sweden lastnite" Donald Trump. Nothing happened in Sweden, Hahaha. #AlternativeFacts AGAIN.
— Charlie Langa (@CharlieLanga) February 19, 2017
#DonaldTrump, what exactly happened in #Sweden last night? Or is this another example of your administration making up #AlternativeFacts
— TweetyWeety (@TweetyThings1) February 19, 2017
Of course there is #FakeNews! The Bowling Green Massacre, The 'Sweden Incident', and the terror attack in Atlanta. #DonaldTrump
— American & Proud™? (@CobaltBlue2009) February 19, 2017
The Swedish incident #DonaldTrump pic.twitter.com/wtqCs7TNSE
— Whinge O Rama (@nugohs898) February 19, 2017
@FoxNews .The latest on the Swedish incident, REAL NEWS REPORTED DONALD TRUMP pic.twitter.com/8XyQbZ7LWk
— Benny the snitch (@Bennythesnitch) February 19, 2017
Crowds gather spontaneously to pay tribute to the victims of Donald Trump's "Swedish terror attack. " pic.twitter.com/OjM8XHM7m3
— Norman Jack (@RadioNewsGuy) February 19, 2017
BREAKING NEWS: #sweedenincident identified when reports surfaced that #Trump was told Orlando Ikea temporarily runs out of Swedish Meatballs pic.twitter.com/v6bCE9IPj3
— ??Aunt Crabby ?? (@DearAuntCrabby) February 19, 2017
Considering the POTUS' concern over "fake news," he might want to clear up exactly what he believes went down in Sweden. Let's hope IKEA and the Swedish Chef are not involved.
Click HERE to read more from Refinery29.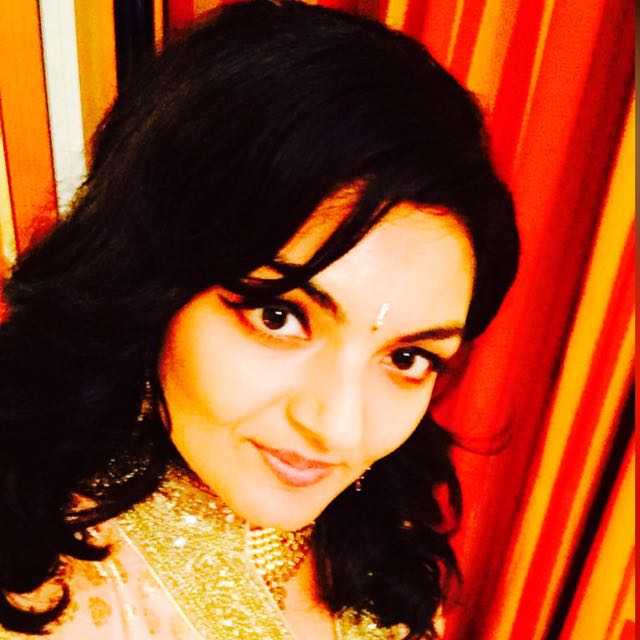 Vote for Shikha Dhingra For Mrs South Asia Canada 2017 by liking her Facebook page.


Loading ...