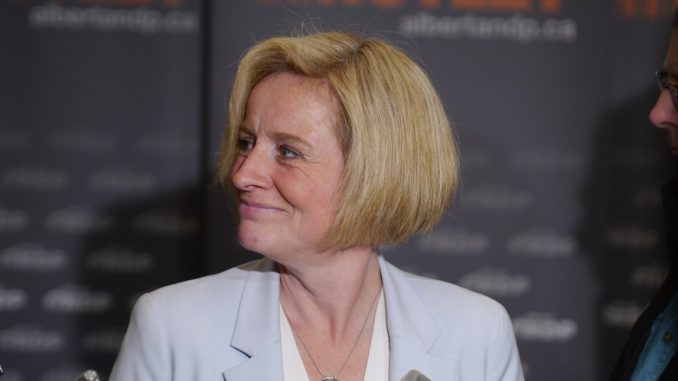 Alberta Premier Rachel Notley is visiting the neighbors in the south to convince their national legislators to reconsider the proposed restrictions on trade as she argues that parts of the American economy will also suffer if, for example, the United States cuts energy imports from Canada.
In her trip to Washington, Ms. Notley will try to put-off the Republicans who are considering a hefty border-adjustment tax as U.S. President Donald Trump rails against existing trade deals. Ms. Notley confessed that several Republican legislators and right-leaning think tanks are not unanimous on their approach to trade. According to Ms. Notley, she believes her cross-border education mission is convincing officials to back off protectionist policies. Addressing the reporters on Tuesday, Ms. Notley alleged that "there is a strong recognition that [a border tax] is not as simple as originally thought and there are a number of unintended consequences to Americans, let alone to Canadians," adding that "they have good understanding … of the very integrated relationship between Canada and the U.S."
Revealing that she is more focused on Republicans, she commented that "they tend to be more free-trade friendly – more committed to the value of the trade relationships that we've got in place now." In her remarks, Ms. Notley mentioned "that being said, it is very clear there are also concerns and some folks who are worried about ensuring that the U.S. does better than they perceive they have been up to this point."


Loading ...