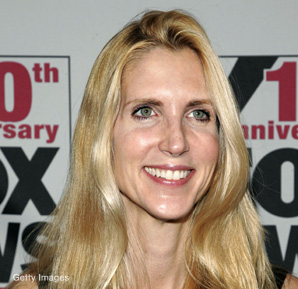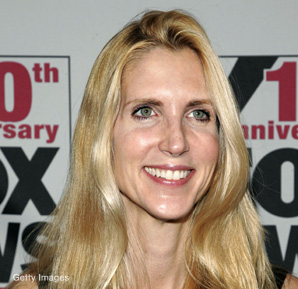 American right-wing antagonist Ann Coulter was in fine form as she spoke to about 800 people at the University of Western Ontario last night.
Coulter drew applause when she attacked the health-care overhaul bill U-S President Barack Obama is to sign into law today.
But the regular Fox News commentator drew outrage from some, including a 17-year-old Muslim student who asked her a question about her views on Muslims.
Coulter has said all terrorists are Muslims and has suggested all Muslims be banned from airlines and use flying carpets.
When the student said she didn't have flying carpet, Coulter told her to "take a camel."
Like a friend of mine once said "Once a Bit…ch, always a Bit… ch"