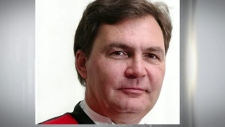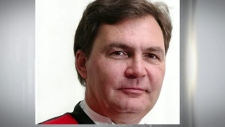 Canada's newly appointed Supreme Court judge, Mr. Justice Richard Wagner, portrayed himself as a 'child of privilege' who had dreamt of becoming a civil litigator from a young age. Wagner shared few of his personal upbringing views to the House of Commons at a judicial review committee.

Judge Wagner mentioned that his politically-active father, Progressive Conservative Party stalwart Claude Wagner, has always made him realize the value of legal principle and public service. He stated that his first attempted to purse advocacy was when he was a political science student at the University of Ottawa. He was not told that he could not enroll simultaneously in the law faculty due to the university rules, but he said that "I did a lot of research and found there was no such rule." He said joyously that "I could enroll in several faculties at once." Judge Wagner claimed that even though he abides by the cut and thrust of courtroom advocacy, he is highly motivated towards mediation and consensus as well. He stated "I learned how to compromise."

55­-years-old Judge Wagner has achieved a lot of success in his judicial career in very short time. He has so far had a highly-successful and admirable career of 25-years as a civil and commercial litigator. Judge Wagner's first appointment was at the Superior Court of Quebec in 2004, a year after which he was promoted to Quebec Court of Appeal. Judge Wagner is a very respectable and acknowledged lawyer in the Quebec legal circles.