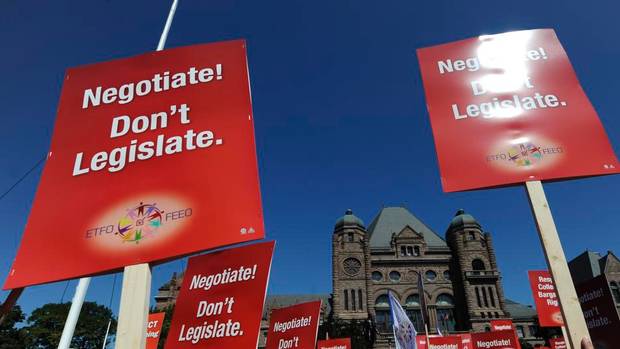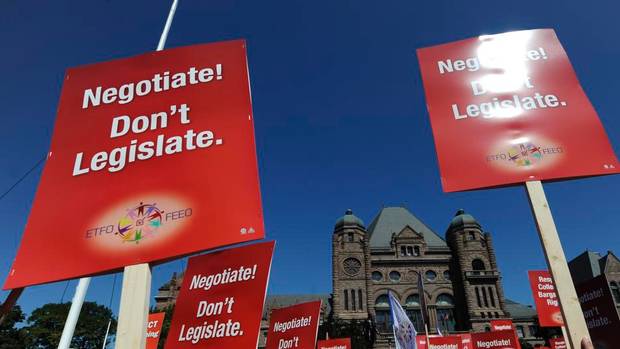 The Ontario teachers' union has decided to bring the provincial government to court; it is challenging the legislation which government imposed claiming that it is a dangerous example of taking away ones bargaining rights. In opposition to Bill 115, imposed practically in early September, the teachers are constantly denouncing their voluntary services, like supervising clubs and sports teams.
The legislation implemented last month imposes boundaries on the teachers as it discontinues their ability to strike, reduce their sick days and even ends their experience-based pay raises. The unions gave up its efforts of bargaining few months before the decision was announced. The province implied that legislation was essential for keeping the salary of teachers to swell out of the education budget.
An almost lookalike court challenge was filed a month ago which ruled in the favor of the union and protected their collective bargaining rights. A news release was distributed on Wednesday morning by the Elementary Teachers' Federation of Ontario, which stated that "Bill 115 strips teachers, education workers, support staff and educational professionals of the right to bargain collectively." It also mentioned that "It sets a dangerous precedent for similar legislation that is already being proposed for the broader public sector."
The unions had cautioned the province that it will challenge the legislation in case it was implemented in August, but it was passed anyway. School boards are more or less supporting the union, whereas the Ontario Public School Boards' Association already notified its intentioned to become an intervener in the court case.