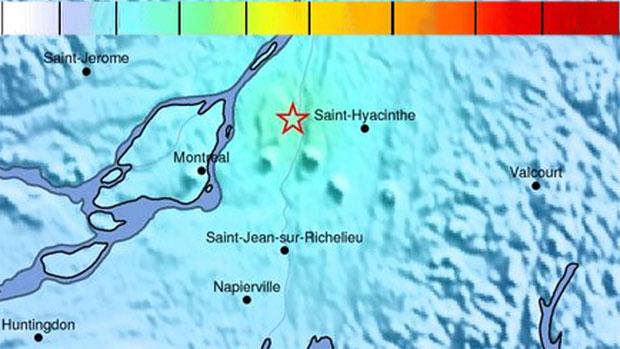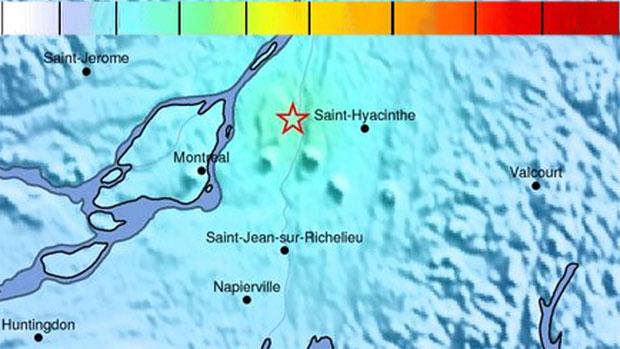 Montreal just experienced a mild earthquake rumble past midnight on Wednesday. Allison Bent, the seismologist of Natural Resources Canada, calculated the magnitude of the earthquake to be 4.5 and declared that it hit the city at precisely 12:20 a.m. The quake was observed for several seconds only. Observers of Ottawa are giving various reports of earthquake; however the epicentre of earthquake was near Saint-Hyacinthe, just east of Montreal.

Few observers of Quebec mentioned that they were shaken by the earthquake during their sleep. An observer reported that the quake "started like a boom then shook our large house with vibrations." The solid vibrations soon faded out until they stopped completely. No reports of damage have been confirmed.

An analyst, Bent, suspected there is a very small chance of any widespread damage though the vibration might have been strong enough to "knock objects off shelves." Bent stated that "It's a little bit bigger than what we see every day in this part of the world but it's not a big earthquake." Earlier, Bent had predicted that the earthquake of Wednesday will be mostly felt in southern Quebec and parts of southern Ontario.

Back in June 2010, a relatively much dominant earthquake was witnessed to have occurred between Ottawa and Montreal. It was of 5.0-magnitude and mostly prevailed over the area of Gracefield, Que. A state of emergency of declared in the town, as it was near the quake's epicentre. In that earthquake a few buildings were damaged, including a church and grocery store.