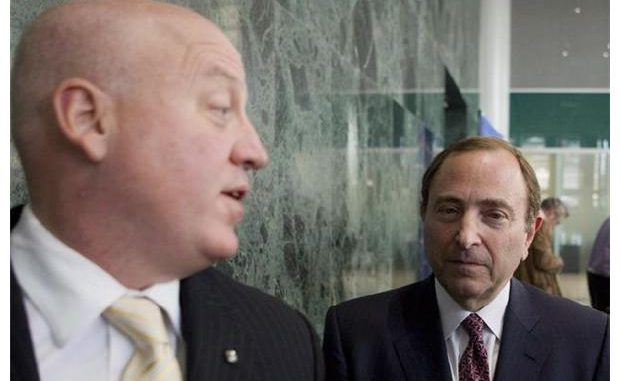 NHL has disclosed that a full 82-game season is becoming less and less possible as the time passes as the new collective bargaining agreement has not yet been agreed upon until today, despite Thursday being the deadline. And since there are no negotiations session scheduled ahead, a shortened schedule is turning out to be the best bid of this situation.

The NHL Deputy Commissioner, Bill Daly, informed The Canadian Press on Wednesday that there is literally no hope left for a full schedule to begin start after Nov. 2. In case for that to happen, the league would have to organize training camps until Friday, so the season could be initiated a week later. The negotiations between the two parties have reached a jam since they swapped proposals last week.

The NHL Players' Association extended invitation of hosting talks but "without preconditions," which led the NHL to quickly give up the offer on Tuesday night. Later the league explained that it believed there was no point of doing a discussion if either of the parties is not bringing anything new to the table.

Daly asserted that "they have indicated a willingness to meet, but they also told us they had very little interest in the proposal we tabled last Tuesday." He claimed that "(they) also said they weren't making a new proposal. What would we be meeting about?" A jam has been established in the negotiations since commissioner, Gary Bettman, set a timeline last week for discussing a full season.