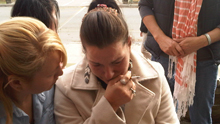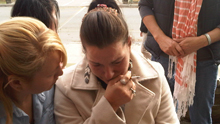 The renowned case of Curtis Bonnell being indicted with charges of killing his teenage cousin has been decided by a New Brunswick jury, announcing Bonnell guilty. The 32-year-old man has been pronounced guilty of first-degree murder in death of Hilary Bonnell.

The environment of the courtroom before the decision was much tensed since both family members, of Curtis Bonnell and Hilary Bonnell, were desperately awaiting jury's decision. Once the verdict was announced, all the family members of Hilary busted out of joy and kept on appraising the decision by applauding aloud in the courtroom in Miramichi. Especially the mother of Hilary Bonnell, Pam Fillier, could not control herself and begun sobbing and crying. She left her seat and kept applauding while she personally walked up and thanked the jury saying, "God bless you, thank you."

Later the family members of Hilary congregated outside of the courtroom, where Fillier disclosed to the press that this is beginning of closure for her and now she can finally move on with the rest of her life. However she did mention that even though Bonnell will be spending minimum of 25 years in prison, it will still never completely heal the loss of losing her only daughter.

16-year-old Hilary was murdered in 2009 after which her cousin was accused illegal confinement, sexual assault and murder charges. Evidence in trial also showed Curtis Bonnell guilty by the police, though defense asserted that confession was under pressure of police. The jury gave its verdict on its second day of deliberations.