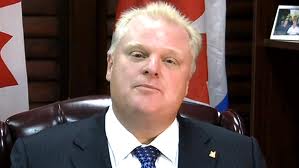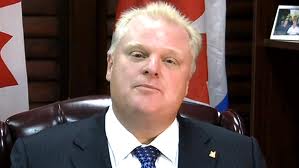 An audit recently publicized its findings on Friday, declaring that Rob Ford overspent $40,168 more than the allowed limit during the mayoral race, while also breaking election rules in dozen other instances that can form shape of another round of legal battles for the city's leader. The report found out that Mr. Ford spent 3 per cent more than the $1.3-million limit during the 2010 election campaign.

Apart from exceeding the spending limit, the 52-page audit points out numerous other "apparent contraventions" of the Municipal Elections Act on account of Mr. Ford, which include taking donations from corporations, financing campaign expenses from family companies and listing promotional events as fundraiser where little or no money was collected. A formal complaint was made against the mayor's electoral campaign in spring 2011 after a private investigation revealing that Mr. Ford used a family holding company to finance the election expenses which, according to law, should have been a financial institution instead. A compliance audit committee, comprised on three individuals, has planned to convene on Feb. 25 for considering whether it shall pursue a legal action, which will perhaps once again press charges against Mr. Ford.

Just recently Mr. Ford, who is already besieged by a divided city council, won an appeal court ruling against an unrelated but also job threatening conflict-of-interest case. Now this audit, which can end up imposing fines or costing the mayor his job in case subsequent proof is provided that he broke the law, is released only a week after that incident.