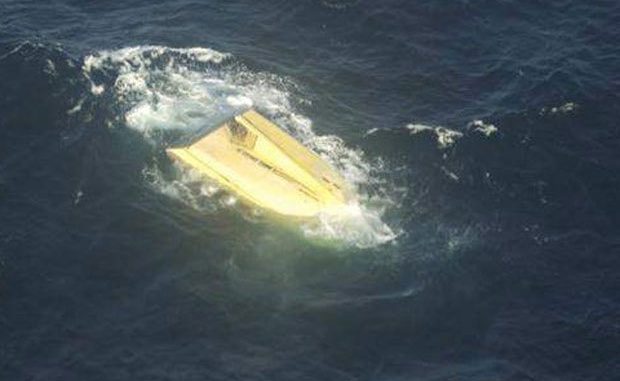 Families of all five fishermen assumed deceased, after being reported missing, aboard a fishing vessel which upturned off the coast of Nova Scotia are waiting as the divers prepare to enter the sea after it was recently located by a military aircraft on Saturday morning. It took several days of unsuccessful searching until the Royal Canadian Mounted Police in Woods Harbour, N.S., eventually succeeded in locating the hull of the 13-metre boat, that was still in one piece, at approximately 9:40 a.m. (AT) on Saturday in the Atlantic Ocean off southwest Nova Scotia.

Representatives of both, the RCMP and the Canadian Coast Guard, have arrived at the scene and are converging on the plans on how to maintain aerial sight of the boat while the crew assess the situation and conclude on how to proceed the mission. It was confirmed by the RCMP that the family members of all five missing fishermen have been notified of the recent development. George Hopkins, father of a 27-year-old son Joel who aboard, informed The Canadian Press that four divers have already reached the fishing vessel but they are waiting for the conditions to be favorable before entering the water.

Hopkins alleged that "I'm realistic," while talking to media from his home in Woods Harbour. He asserted that "If we hauled any of those boys out of there, I would think it would have to be a miracle. We're not expecting that." An aerial photo shows what the RCMP believe is a piece of debris from the wreck of the Miss Ally in the Atlantic Ocean on Thursday, Feb. 21, 2013.