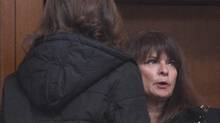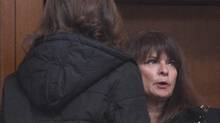 The Supreme Court of Canada has refused a request made by Carol Berner for allowing an appeal into a conviction of impaired driving that resulted in death of a little girl in Ladner five years ago. As a matter of course, the Supreme Court did not produce a reason or justification for its decision announced on Wednesday morning, while the motion to appeal was dismissed without costs.

Back in 2010, Berner was convicted by court for a car accident taking life of a four-year-old, Alexa Middelaer, in 2008, while she was feeding a horse on the road side. Berner was admittedly established guilty on charges of impaired driving causing death, impaired driving causing bodily harm, dangerous driving causing death and dangerous driving causing bodily harm. Later in 2011, Berner was sentenced to two and a half years in prison and a five-year driving ban. Berner requested the B.C. Court of Appeal to overturn the conviction, however, her request was also dismissed.
Get Free Gifts! Flash Sale Down To $9.99

Her lawyer, David Tarnow, alleged that the police had failed in giving Berner a charter warning regarding her rights before being asked to take a roadside sobriety test, which she then failed, at the scene of accident. Tarnow pointed out that Berner had been placed in the back of a locked police car by the first arriving Delta police officers, and while she sat in the car, she was asked if she'd been drinking. Ternow claims that she was only warned after she had failed the roadside test.