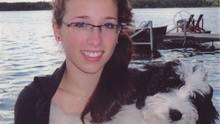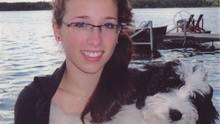 The Nova Scotia government has officially announced that it will pursue the investigation in the case of alleged gang rape of Rahtaeh Parsons, responding to the mounting local and international outrage. The N.S. Premier, Darrell Dexter, who has been overly criticized for initially refusing to review the case, announced today that a cabinet minister will coordinate the province's response to the tragic suicide of the 17-year-old girl.

The case has generated enormous public outrage at the Nova Scotia justice system, which has so far decided not to prosecute the four boys accused of gang raping the girl at the age of 15. Additionally, the school system was being accused of wiping their hands of the situation and not responding to the allegation. The case has received extraordinary international attention and the government is now worried about acts of vigilantism against the four boys, especially after hacktivist organization Anonymous threatened to name the alleged perpetrators. In a statement on Thursday, Dexter mentioned that "the [Parsons] family has asked that I today implore Nova Scotians not to take matters into their own hands."

Anonymous has primarily shown aggressiveness against Justice Minister, Ross Landry, who initially declined the possibility of reviewing the case, which the Crown deemed to have "insufficient evidence." Landry quickly changed his views on the issue, which Anonymous called "an act of public relations damage-control." Anonymous later mentioned in a statement that "you should be really ashamed of yourself. In contrast to your statements your actions are not genuine and your patronizing attention is unappreciated. Ross, you have zero class," it said Thursday in a statement.