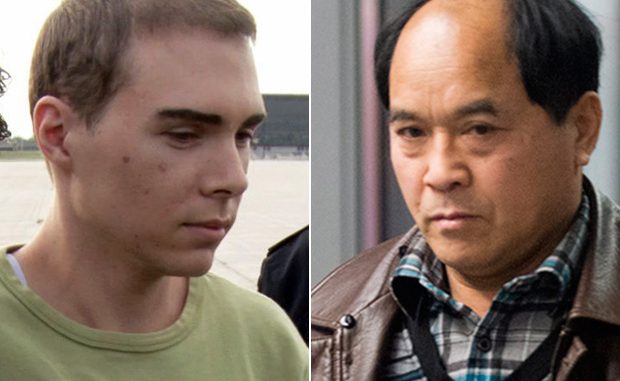 The crown prosecutor in Luka Magnotta's case, Louis Bouthillier, briefly conversed with reporters on Friday, soon after the judge's decision that Luka Rocca Magnotta shall stand trial for first-degree murder in the death of Lin Jun. While Mr. Bouthillier was still restricted to comment on any evidence due to a publication ban, he mentioned that "we're more than happy with the committal to trial on all the charges that were laid against Mr. Magnotta."

Mr. Bouthillier mentioned that "we were obviously very satisfied with the court's decision this afternoon, and I wish to salute the hard work done by the police officers in this case." He added that "they worked very hard, and there's still a lot of work to be done, and we're looking forward to the trial in 2014." Keeping in mind their sufferings, "more than happy" might not be an appropriate expression to explain the feelings of Mr. Lin's family, whose 33-year-old daughter studying in Concordia University was murdered, while her dismembered body was later discovered in last May. However, they are still relatively comforted by the judgment on Friday.

The victim's family visited Montreal for the first time to witness the proceedings of Canadian justice system, although out of those family members only his father, Lin Diran, was able to listen to the evidence even though he sometimes had to escape the courtroom. He was present Friday to hear the decision, but his wife and daughter have already returned home to China.