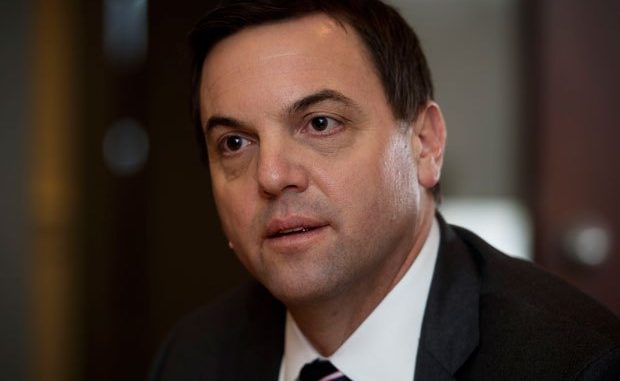 Testifying at a legislative committee investigating the cancellations of gas plants on Tuesday, Progressive Conservative Leader Tim Hudak stated that the only that Ontario can get to the bottom of the cancellation of two gas-fired powerplants is through a judicial inquiry. Mr. Hudak alleged that only Liberals are to blame for the expensive decisions as they got greedy to save Liberal seats in the 2011 election, and warned "if they get away with it this time, they'll do it again."

Mr. Hudak asserted that the Liberal government officials have refrained from clear truth and they should be brought before a judge. He alleged that "we have heard weeks of contradictory testimony, selective memories and revelations of missing documents and purged emails." It is widely believed that the government cancelled the plants, in the Toronto suburbs of Mississauga and Oakville, in order to hold on to Liberal seats in the 2011 election. However, the Liberals claim that they would have cancelled the plants even if they had won the vote.

In the 2011 election, Mr. Hudak and his candidates pledged to put the brakes on the Mississauga plant. The Liberals called in Mr. Hudak to investigate him over that promise, though after a series of exchange of testimonials with Liberal MPPs, Mr. Hudak stated that calling him to the committee was just an attempt to deflect attention from the government. Asserting that "this is good, cheap theatre," and alleging that the only way to get real answers is to set up a judicial inquiry that could jail people who don't tell the truth.