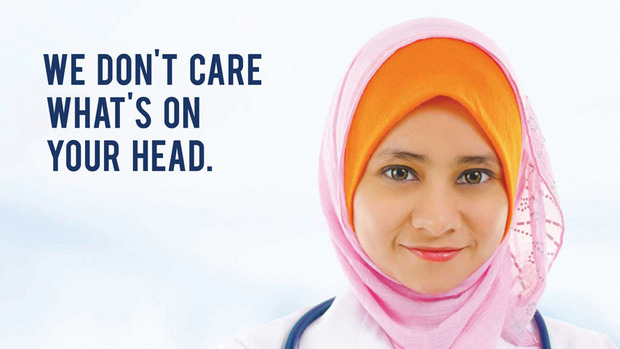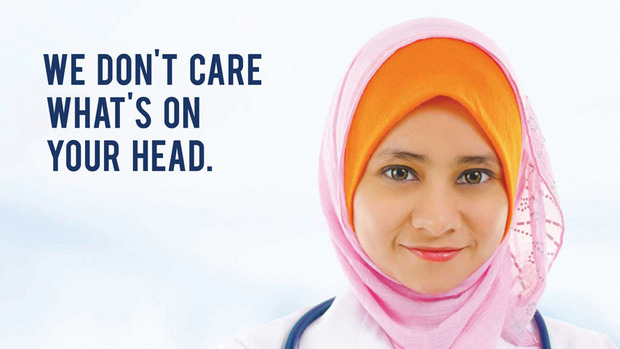 An Ontario hospital has attempted to take advantage of the most notorious controversy that has recently engulfed the entire province to lure Quebec-trained health care workers. A curious ad is devised by the Lakeridge Health that will be published in a McGill University student newspaper, featuring a woman wearing a headscarf with a headline saying that: "we don't care what's on your head. We care what's in it."

Chief Executive of the Oshawa-based hospital, Kevin Empey, mentioned in a statement that "we thought, given the controversy that's going on in Quebec … maybe this would be an opportunity to create some awareness of what Lakeridge Health is." He added that the hospital needs qualified medical staff and it has chosen to focus the ad at McGill students because they have a strong medical program. Empey elucidated that "our hospital workforce and doctors are slowly becoming more diverse so we partly mean it as a signal of we're open and we're willing and there's no issue in Durham Region, in Lakeridge."

The proposed Quebec's Charter of Values announced earlier this week by the Parti Québécois government mainly constitutes of prohibiting public employees from wearing obvious religious symbols to their offices. Religious symbols are defined to include kippas, turbans, burkas, hijabs and "large" crosses by civil servants while they are on the job. Among the audience to which the law will apply are judges, police, prosecutors, public daycare workers, teachers, school employees, hospital workers and municipal personnel. However, elected members of the national assembly themselves are not subjected to abide by the new regulations.