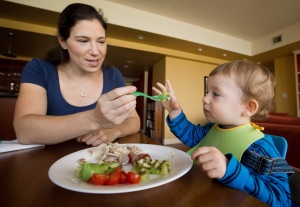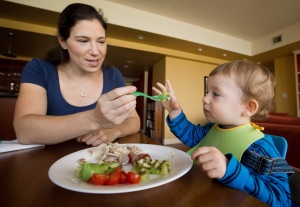 Canadian pediatricians have recently recommended in their latest publication that babies can be allowed to eat peanuts, eggs and other potential food allergens from as soon as six months. Alongside the statement, it was warned that children with a parent or sibling having a food allergy or another allergic condition, like eczema, asthma or hay fever, are deemed to be at high risk of developing food allergies themselves.

The statement published about allergy prevention in high-risk infants by the Canadian Pediatric Society, on Monday, received endorsed by the Dietitians of Canada. A pediatric allergist, Dr. Edmond Chan, concluded with help of his team that no real evidence supports that delaying introduction of potential allergens like peanuts, fish or eggs beyond six months will lead to prevention of allergy. Additionally, the group also recommended against avoiding milk, egg, peanut or other foods during pregnancy or breastfeeding period since there's no evidence showing that avoiding these helps to prevent allergy. In fact, it was added that these can even lead to risks of maternal under nutrition and potential harm to the infants.

Moreover, the group instructed that introduction of new food to babies should be started by parents several times per week with a soft mashed consistency to avoid the risk of choking to maintain a child's tolerance. However, doctors still undoubtedly recommend catering only on breastfeeding for the first six months, whereas those who fail to breastfeed were advised to use hydrolyzed cow's-milk-based formula, based on limited evidence.