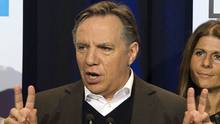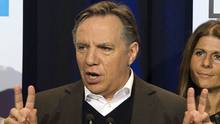 A new poll conducted by Léger Marketing, and published in the Journal de Montréal on Saturday, claims that the Liberals currently have a substantial lead in the Quebec election campaign, while support for the Parti Québécois has degraded gently. Meanwhile, the Coalition Avenir Québec has collected a last-minute increase in their support due to a strong debate and the last 10 days of campaigning by its leader, François Legault.

The poll results showed that the Liberals currently have 38 per cent support, while the Parti Québécois rested at 29 per cent and the CAQ reached at 23 per cent support. Comparing to the poll results from 10 days ago, PQ was down four percentage while the CAQ gained an impressive eight percentage surge in their support. Furthermore, the poll found that the francophones, who are anticipated to cast the decisive ballots in most of Quebec's swing ridings in Monday's election, support the PQ at 35 per cent compared to 29 per cent for the Liberals and 23 per cent for the CAQ.

According to Pollster, Jean-Marc Léger, there are three key factors that make the final outcome of the election largely uncertain, namely participation rate, the sudden rise of the CAQ, and the fact 25 per cent of poll respondents said they could still change their minds. Consequently, Léger confessed that all three of the main parties are still very much in the game till the final weekend and will lead to a dramatic poll.