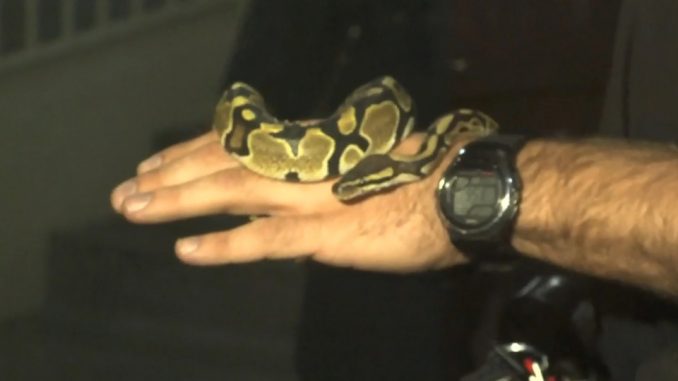 A Toronto woman was afraid to be in her own apartment after she had an extremely spooky experience of discovering an intruder in her bathroom in the middle of the night. The woman, named Dora, found an exotic snake on her bathroom floor and it left her so disturbed that she was not able to return to sleep on early Tuesday morning.

Dora alleged that she completely dislikes snakes and upon laying an eye on one, she immediately yelled at her husband, George, to get out of bed at 3 a.m. Dora recalled that "I'm panicking, I cry, I scream," about the time when she discovered the life-threatening reptile from her Rowena Drive apartment in the city's east end. On the other hand, George remembered that he first though that his wife was seeing things but later realized that she was right when he peered into the bathroom. He shared that "sure enough, there was a snake looking right at us." Thereafter, George quickly closed the door firmly and immediately called 911.

Consequently, police arrived soon after and contained the snake in the bathtub until the officers from Toronto Animal Services arrived. Subsequently, the officers took the snake in their custody. The snake is believed to be a ball python and seems to be merely less than two feet in length. It is unclear whether snake belongs to someone or it came from somewhere on its own. The building's superintendent is canvassing the building to find out if it belongs to a resident.