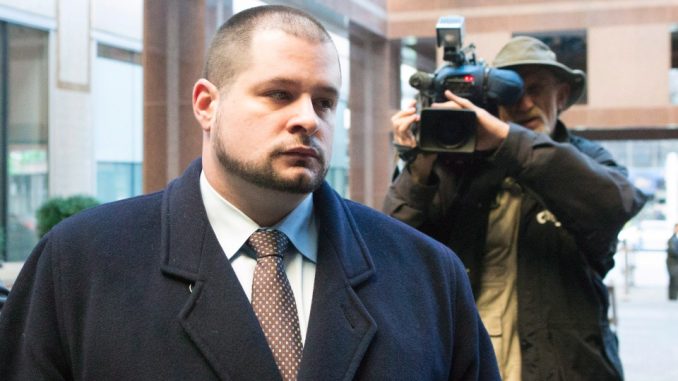 Toronto Police Association President, Mike McCormack, has confirmed in an update that the police officer charged with second-degree murder in the death of 18-year-old Sammy Yatim, Const. James Forcillo, has returned to work in an administrative role. Const. Forcillo is accused of shooting Yatim on an empty streetcar in late July last year. Thereafter, Forcillo was suspended with pay for seven months until now.

Speaking about the decision, McCormack alleged that it is not an "irregular occurrence" as officers facing allegations often return to work under restrictive roles. Additionally, McCormack explained that the decision to bring Forcillo back to work restrictively was made after a comprehensive risk assessment. Meanwhile, Katie Simpson has mentioned in a tweet that Forcillo's lawyer have alleged that he is working full-time and his pay hasn't changed. Simpson stated that "lawyer for James Forcillo, the police officer facing charges in the death of Sammy Yatim, says he's been back on the job for months."

At the time when Forcillo shot Yatim on July 27, 2013, numerous videos of the incident were recorded on bystanders' cellphones and later posted online and viewed more than a million times, prompting accusations that police used excessive force. The videos shows police officers shouting at Yatim to drop a knife and before Yatim makes a decision, police officer fire nine gunshots at the TTC streetcar. Forcillo's preliminary hearing is scheduled to run through May 9, and continue from June 16 to 20.