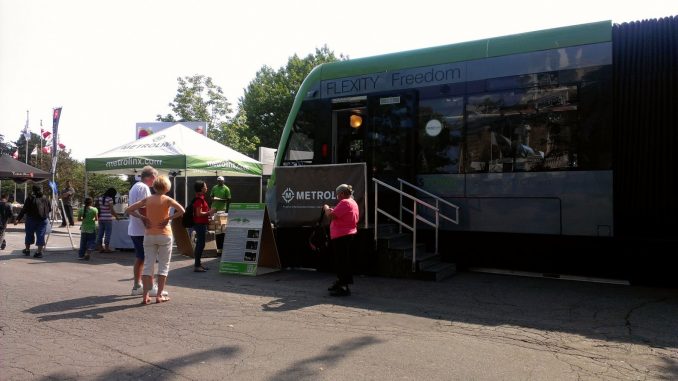 Highly controversial Toronto Mayor, Rob Ford, has reiterated his intent to put the Eglinton Crosstown underground. Speaking about the main reasons behind his decision, Rob stressed that he has consulted the residents of Elington. He alleged that the residents have made it clear that they don't want their roads ripped up.

In his remarks, Ford explained that "[last night] I saw four streetcars backed up on Dundas Street. These people here, I just knocked on doors, they need a subway system. They don't want streetcars. They don't want them coming down Finch." He elucidated that "the people of Etobicoke – from Black Creek over to Martin Grove – they don't want the middle of Eglinton torn up." Additionally, Ford criticized Premier Kathleen Wynne and Prime Minister Stephen Harper for campaigning and supporting subways in the beginning. He stressed that if he's re-elected, he will make the Premier sit down with him and deal with these issues. He highlighted that "how can they say no? How can they turn this into something political, when they said outright they want subways? I'm the only candidate that has taken a firm position on subways. The other candidates want above-ground transit."

In addition to that, Mayor Ford responded to the latest Forum Research Poll that placed John Tory on top of the Mayoral Race. He replied that "I don't listen to polls; they're completely irrelevant." Whereas on the other hand, Tory also responded to the mayor's remarks, alleging that Rob Ford has a lot of ideas but he lacks the planning to finance them.