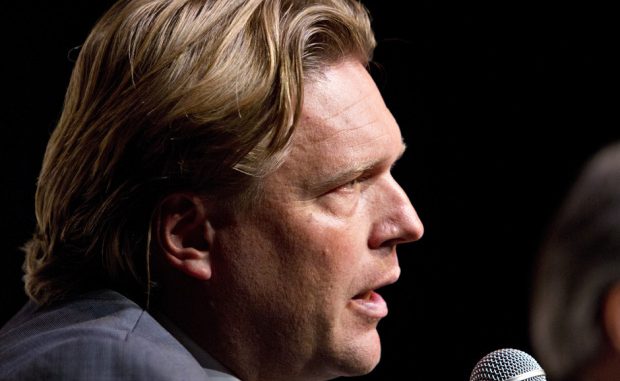 Candidate for Progressive Conservative party leadership, Thomas Lukaszuk, has revealed that a panicked cabinet minister called him in the middle of a family crisis since he was deputy premier at the time in 2012, however since he was overseas the ordeal ballooned into a $20,000 cellphone bill. The identity of the cabinet minister and details of the family drama are being hidden by a publication ban.

Now since Lukaszuk is running for party leadership, his involvement as deputy premier has become a public issue since he billed thousands of taxpayer dollars on the phone calls, document exchanges and video conferences that followed. Lukaszuk mentioned on Wednesday that "I received a frantic call directly from a cabinet minister, direct to my cellphone, saying: 'I'm in danger, I may be attacked and police are coming here, what should I do?' Already the bill is racking up." He explained that "we are not friends. There is no personal relationship. [The cabinet minister] called me in my capacity as deputy premier. I told [the minister]: 'We need to make sure you are protected, you're a public figure.' "

Lukaszuk is running to become leader of the Progressive Conservative party and premier of the province. Edmonton Sun received a copy of the $20,000 cellphone bill last week from an unknown source, only two weeks shy of the Sept. 6 vote that will determine the winner. However, both of Lukaszuk's political opponents, namely Jim Prentice and Ric McIver, have denied any involvement in the leak.