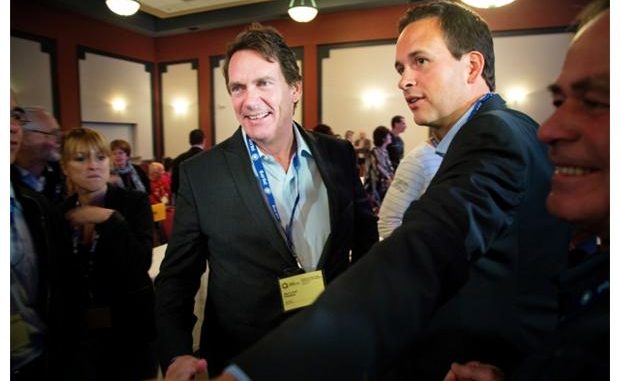 This article was last updated on April 16, 2022

Tensions among Parti Québécois leadership hopefuls first came to light on Saturday after one contender, Jean-François Lisée, alleged that Pierre Karl Péladeau's reluctance to sell his shares in Quebecor is ticking time bomb for the party.
In response to the criticism, Péladeau mentioned straight forwardly that he has no intention to sell the shares left to him by his father and stressed that "what's important for me is that we work towards the objective of sovereignty." He pointed out that "I have already expressed myself on this question and I don't intend to return to it," while reiterating that "I have no intention of selling the shares my father left me. It would run against my profound convictions to make such a move." Meanwhile, in response to another tough question about if he would do the same if elected PQ leader, he said that "we are not there now. In opportune time and if it came up I will address it."
The issue was raised by Jean-François Lisée during an interview on Friday, when Lisée stressed that Péladeau cannot become leader until he chooses to keep the controlling shares of the media empire founded by his late father, Pierre Péladeau. Furthermore, Lisée clarified that parking the shares in a bind trust, as suggested earlier by Péladeau, would still be "incompatible" with the job he aspires to. Lisée stated that "media ownership is one of the elements in a balanced democracy" and "for me it is unacceptable for someone to be a politician and media owner. He must choose."
You can publish this article on your website as long as you provide a link back to this page.